Factors contributing to drug-resistant tuberculosis treatment outcome in five countries in the Eastern Europe and Central Asia region
Abstract
Drug-resistant tuberculosis (DR-TB) is a global challenge and a major contributor of death from anti-microbial resistance. With the main aim to determine factors contributing to treatment outcomes observed among DR-TB patients in the countries in Eastern Europe and Central Asia (EECA), a multi-method study was conducted in: Azerbaijan, Belarus, Romania, Tajikistan and Ukraine. Both quantitative and qualitative methodologies were used for data collection and analysis. The quantitative approaches included a desk review of documents related to the DR-TB responses and an analysis of clinical records of DR-TB patients in selected health facilities of the five countries. Qualitative methods included in-depth interviews with national TB programme (NTP) managers, other healthcare providers and non-governmental organizations (NGOs) workers, as well as interviews and Focus Group Discussions (FGDs) with DR-TB patients. The desk review of 38 reports identified as the main challenges to address DR-TB financial and/or management issues and adverse events of the medicines. The most common recommendations related to treatment outcome focussed on general programme management, treatment regimen composition, clinical management and social support for the patients. In all the five countries the NTPs still have a vertical structure. Some integration into the primary health care system (PHC) already exists but further involvement of PHC facilities is feasible and recommended. Interviews with stakeholders indicated that alcoholism and homelessness and a lack of appropriate response to these issues remain as major challenges for a sub-set of patients. Civil society groups, NGOs and communities are substantially engaged in providing different services to DR-TB patients, especially in Ukraine, Romania and Tajikistan. Data from clinical records of 212 patients revealed that independent risk factors for unfavourable treatment outcome (death, loss to follow-up, failure) were culture-positivity at two months of treatment, history of treatment with second-line drugs and homelessness. More powerful, less toxic and shorter oral treatment regimens as well as comprehensive patient support are needed to improve treatment outcome of patients with DR-TB.
Downloads
Download data is not yet available.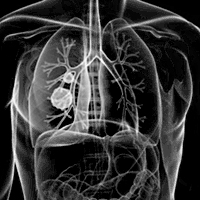 Downloads
Info
Section
Pneumology - Original Articles
Supporting Agencies
The conduct of this study was made possible through a grant from the Global Fund (Contract Number: 20164355).
Keywords:
drug-resistant tuberculosis, treatment outcome, Eastern Europe, Central Asia, comprehensive support
Statistics
Abstract views:

763



PDF:

529
How to Cite
Auer, Christian, Rais Mazitov, Alisher Makhmudov, Bobojon Pirmahmadzoda, Alena Skrahina, Andrei Dobre, Florence Sécula, Xavier Bosch-Capblanch, Martin van den Boom, Giovanni Battista Migliori, Nino Mdivani, and Mohammed A. Yassin. 2020. "Factors Contributing to Drug-Resistant Tuberculosis Treatment Outcome in Five Countries in the Eastern Europe and Central Asia Region". Monaldi Archives for Chest Disease 90 (1). https://doi.org/10.4081/monaldi.2020.1235.