A new insight on postural tachycardia syndrome in 102 adults with hypermobile Ehlers-Danlos Syndrome/hypermobility spectrum disorder
Abstract
There is an association between joint hypermobility, hypermobile Ehlers-Danlos syndrome (hEDS) and different forms of orthostatic intolerance. Objective: to explore autonomic profile in a large cohort of adults with hEDS and hypermobility spectrum disorder (hEDS/HSD) with a multimodal approach. In this observational retrospective study, heart rate, blood pressure and baroreflex sensitivity were estimated in 102 hEDS/HSD subjects during deep breathing, Valsalva maneuver, standing up: 30-15 ratio, Head-Up Tilt and sustained handgrip. Abnormal results and head-up tilt test were common and included postural orthostatic tachycardia syndrome (POTS; 48%), orthostatic intolerance (25.5%) and hypotension (3.9%). Baroreflex sensitivity was significantly different in individuals with POTS compared to the others. This study confirms the high rate and heterogeneity of abnormal autonomic regulation in hEDS/HSD, and suggests the baroreflex sensitivity might distinguish comorbid POTS from other profiles in this subgroup of patients. Abnormal autonomic regulation is common in adults with hEDS/HSD and should be regularly assessed for tailoring the management approach.
Downloads
Download data is not yet available.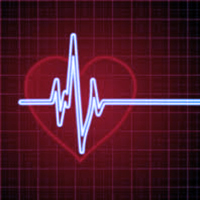 Downloads
Info
Section
Cardiology - Original Articles
Keywords:
autonomic regulation, hypermobile Ehlers-Danlos syndrome, hypermobility spectrum disorder, orthostatic intolerance
Statistics
Abstract views:

798



PDF:

626
How to Cite
Celletti, Claudia, Beatrice Borsellino, Marco Castori, Federica Censi, Giovanni Calcagnini, Filippo Camerota, and Stefano Strano. 2020. "A New Insight on Postural Tachycardia Syndrome in 102 Adults With Hypermobile Ehlers-Danlos Syndrome/Hypermobility Spectrum Disorder". Monaldi Archives for Chest Disease 90 (2). https://doi.org/10.4081/monaldi.2020.1286.