Immune status in sarcoidosis: one size does not fit all
Abstract
B-cell immunity and immunoglobulins are less commonly affected in sarcoidosis. We aimed to evaluate immune status in sarcoidosis patients. Retrospective chart review of sarcoidosis patients attending a out-patient clinic over 3 months period. Immunoglobulins levels were recorded (A, M, G, E) along with clinical and serological data. They were divided in group A (normal IgG), group B (increased IgG), group C (decreased IgG) and group D (decreased IgG and IgM and/or IgA). Of 50 subjects, 68% were females and 62% of Caucasian origin. 22 (44%) had normal IgG levels, 16 (32%) had increased IgG levels, 10 (20%) had hypogammaglobulinemia and 2 (4%) had combined hypogammaglobulinemia, diagnosed with combined sarcoidosis and common variable immunodeficiency. Decreased IgA values was found in groups C and D. IgE was high in group B. Globulin was increased in group B and decreased in groups C and D. Decreased neutrophils were found in group D (all statistically significant). Correlation analysis showed significant association of angiotensin converting enzyme with IgA and IgM, inverse correlation of IgG with white blood cells and neutrophils, of IgA with globulin and inverse with albumin and of calcium with albumin. Most sarcoidosis patients have normal or increased immunoglobulin levels, that correlate with serum biomarkers of disease activity. Hypogammaglobulinemia may reflect treatment side effects and accompanied by blood leukocytosis. Combined severe immunodeficiency occurs in sarcoidosis.
Downloads
Download data is not yet available.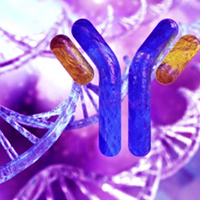 Downloads
Info
Section
Pneumology - Original Articles
Keywords:
sarcoidosis, immunity, interstitial lung disease
Statistics
Abstract views:

305



PDF:

163
How to Cite
Papanikolaou, Ilias, Hidenobu Shigemitsu, and Andreas Afthinos. 2020. "Immune Status in Sarcoidosis: One Size Does Not Fit All". Monaldi Archives for Chest Disease 90 (3). https://doi.org/10.4081/monaldi.2020.1306.