Chest percussion, a common yet underutilized art
Neeraj Kumar Gupta

Department of Pulmonary, Critical Care and Sleep Medicine, Vardhaman Mahavir Medical College and Safdarjung Hospital, New Delhi, India.

Rohit Kumar

Department of Pulmonary, Critical Care and Sleep Medicine, Vardhaman Mahavir Medical College and Safdarjung Hospital, New Delhi, India.

Harsh Vardhan Puri

Department of Thoracic Surgery, Sir Ganga Ram Hospital, New Delhi, India.

Nitesh Gupta

Department of Pulmonary, Critical Care and Sleep Medicine, Vardhaman Mahavir Medical College and Safdarjung Hospital, New Delhi, India.

https://orcid.org/0000-0002-5842-5584

Siddharth Raj Yadav

Department of Pulmonary, Critical Care and Sleep Medicine, Vardhaman Mahavir Medical College and Safdarjung Hospital, New Delhi, India.

https://orcid.org/0000-0001-6675-7303
Pranav Ish | pranavish2512@gmail.com

Department of Pulmonary, Critical Care and Sleep Medicine, Vardhaman Mahavir Medical College and Safdarjung Hospital, New Delhi, India.

https://orcid.org/0000-0003-1701-4970
Abstract
Dear Editor
Long years of respiratory medicine practice lets one develop a clinical instinct which certainly aids in diagnostic acumen...
Downloads
Download data is not yet available.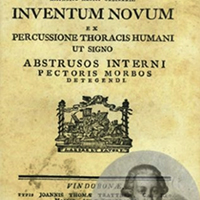 Info
Section
Letters to the Editor
Keywords:
percussion, self-percussion, early diagnosis
Statistics
Abstract views:

80



PDF:

64
How to Cite
Gupta, N. K., Kumar, R., Puri, H. V., Gupta, N., Yadav, S. R., & Ish, P. (2020). Chest percussion, a common yet underutilized art. Monaldi Archives for Chest Disease, 90(3). https://doi.org/10.4081/monaldi.2020.1387
Copyright (c) 2020 The Author(s)
This work is licensed under a Creative Commons Attribution-NonCommercial 4.0 International License.