Bronchoscopy in COVID-19 patients: When, how and why. Experience in clinical practice
Abstract
Severe Acute Respiratory Syndrome due to Coronavirus-19 (SARS-CoV-2) is caused by combined alveolar-capillary lung damage, with bilateral pneumonia and thrombosis, which often causes respiratory failure. Proper COVID-19 management requires high skills in airway control and the need to perform aerosol-generating procedures such as bronchoscopy, which can increase the possibility of virus spreading among healthcare professionals. In an epidemiologically delicate moment, the multidisciplinary decision on "WHEN, HOW and WHY†to perform bronchoscopies minimizing the risk of COVID-19 transmission, represented a great challenge for all specialists engaged in bronchoscopic procedures. In this work authors want to share all technical aspects of 87 videobronchoscopies performed in confirmed or suspected COVID-19 patients, from 3rd to 6th January 2020, describing the reason, the organizational and operational model and patients characteristics. Was also evaluated the impact of high-risk procedures such as bronchoscopy on the personnel involved. The disclosure of all technical details, represents, in the opinion of the authors, an important contribution, capable of providing support to all physicians engaged in bronchoscopy procedures in confirmed or suspected COVID-19 patients.
Downloads
Download data is not yet available.
References
Loeffelholz MJ, Tang YW. Laboratory diagnosis of emerging human coronavirus infections - the state of the art. Emerg Microbes Infect 2020;9:747-56. DOI: https://doi.org/10.1080/22221751.2020.1745095
Verbeek JH, Rajamaki B, Ijaz S, et al. Personal protective equipment for preventing highly infectious diseases due to exposure to contaminated body fluids in healthcare staff Cochrane Database Syst Rev 2020;4:CD011621. DOI: https://doi.org/10.1002/14651858.CD011621.pub4
Pritchett MA, Oberg CL, Belanger A, et al. Society for Advanced Bronchoscopy Consensus Statement and Guidelines for bronchoscopy and airway management amid the COVID-19 pandemic. J Thorac Dis 2020;12:1781-8. DOI: https://doi.org/10.21037/jtd.2020.04.32
Wahidi MM, Lamb C, Murgu S, et al. American Association for Bronchology and Interventional Pulmonology (AABIP) statement on the use of bronchoscopy and respiratory specimen collection in patients with suspected or confirmed COVID-19 infection. J Bronchology Interv Pulmonol 2020;27:e52-4. DOI: https://doi.org/10.1097/LBR.0000000000000681
Centers for Disease Control and Prevention. Interim U.S. guidance for risk assessment and public health management of healthcare personnel with potential exposure in a healthcare setting to patients with coronavirus disease (COVID19). 2020. Available from: https://www.cdc.gov/coronavirus/2019-ncov/hcp/guidance-risk-assesment-hcp.html
Group of Interventional Respiratory Medicine, Chinese Thoracic Society. [Expert consensus for bronchoscopy during the epidemic of 2019 novel coronavirus infection (Trial version)]. Zhonghua Jie He He Hu Xi Za Zhi 2020;43:199-202.
Gasparini G, Failla G, Agrus AS, Corcione N. [Ruolo e modalità di esecuzione della broncoscopia nella pandemia da COVID 19].[Article in Italian].Position paper AIPONET 17.04.2020. Available from: http://www.aiponet.it/news/speciale-covid-19/2456-ruolo-e-modalita-di-esecuzione-della-broncoscopia-nella-pandemia-da-covid-19-position-paper.html
Darwiche K, Ross B, Gesierich W, et al. [Recommendations for performing bronchoscopy in times of the COVID-19 pandemic].[Article in German]. Pneumologie 2020;74:260-2.
Mecham JC, Thomas OJ, Pirgousis P, Janus JR. Utility of tracheostomy in patients with COVID-19 and other special considerations. Laryngoscope 2020;130:2546-9. DOI: https://doi.org/10.1002/lary.28734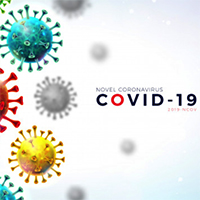 Downloads
Info
Section
COVID-19 - Collection of articles on the Coronavirus outbreak
Keywords:
Bronchoscopy, COVID-19, bronchoalveolar lavage, disposable bronchoscope
Statistics
Abstract views:

375



PDF:

318
How to Cite
Guarino, Carmine, Cristiano Cesaro, Giuseppe Fiorentino, Francesco Rossi, Benedetto Maria Polverino, Fiorentino Fragranza, Luca Monastra, Patrizia Murino, Enzo Zamparelli, and Giuseppe La Cerra. 2021. "Bronchoscopy in COVID-19 Patients: When, How and Why. Experience in Clinical Practice". Monaldi Archives for Chest Disease 91 (2). https://doi.org/10.4081/monaldi.2021.1744.