Acute tracheal tear – A potential cause of spontaneous pneumomediastinum in patients with COVID-19
Abstract
Spontaneous pneumomediastinum following prolonged periods of severe coughing should raise the suspicion of tracheal rupture in COVID-19 patients.
Downloads
Download data is not yet available.
References
Hazariwala V, Hadid H, Kirsch D, Big C. Spontaneous pneumomediastinum, pneumopericardium, pneumothorax and subcutaneous emphysema in patients with COVID-19 pneumonia, a case report. J Cardiothorac Surg 2020;15:301.
Chu CM, Leung YY, Hung IFN, et al. Spontaneous pneumomediastinum in patients with severe acute respiratory syndrome. Eur Respir J 2004;23:802-4.
Kouritas VK, Papagiannopoulous K, Lazaridis G, et al. Pneumomediastinum. J Thorac Dis 2015;7:S44-9.
Kumar S, Goel S, Bhalla AS. Spontaneous tracheal rupture in a case of interstitial lung disease (ILD): A case report. J Clin Diagn Res 2015;9:TD01-2.
Hippargi SH. Traumatic bronchial rupture: an unusual cause of tension pneumothorax. Int J Emerg Med 2010;3:193-5.
Panagiotopoulous N, Patrini D, Barnard M, et al. Conservative versus surgical management of iatrogenic tracheal rupture. Med Princ Pract 2017;26:218-20.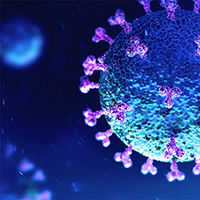 Downloads
Info
Section
COVID-19 - Collection of articles on the Coronavirus outbreak
Keywords:
covid, pneumomediastinum, tracheal tear
Statistics
Abstract views:

2011



PDF:

140
How to Cite
Mangel, Tobin P., and Brendan P. Madden. 2021. "Acute Tracheal Tear – A Potential Cause of Spontaneous Pneumomediastinum in Patients With COVID-19". Monaldi Archives for Chest Disease 91 (2). https://doi.org/10.4081/monaldi.2021.1852.
License
Copyright (c) 2021 The Author(s)
This work is licensed under a Creative Commons Attribution-NonCommercial 4.0 International License.
PAGEPress has chosen to apply the Creative Commons Attribution NonCommercial 4.0 International License (CC BY-NC 4.0) to all manuscripts to be published.